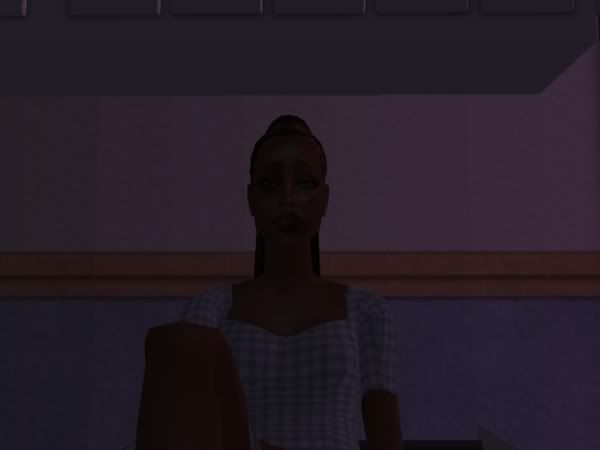 November 9, 1994 (Part 2)
Raped! I was freaking raped! By………Charlie?…No. that had to be a lie. Even though I have not heard from him since the last I seen him, November 7th a little before midnight…He betrayed me and lied to me. All I did that night after talking to the doctor, was lie in this hospital bed and think of what happened that night I invited Charlie over to my house for the third time. We were sitting in the living room having a nice conversation. So I thought. And I remember going into the kitchen to get me and him a cup of orange juice and then I also remember my phone ringing. I went to answer it and left Charlie alone in the living room…With my juice on the table. I came back to the living room and he was starting to flirt with me. I had to have turned red with embarrassment because I haven't been flirted with like that since high school. He made a pass at me in which I rejected. After I……..took a drink of my orange juice…. My memory stops there. Which means; he had to have slipped something into my drink.
Three Days Later…
My eye's started to water with rage and betrayal. I really liked Charlie and to think he did something like this to me hurt me dearly. It's been years since I was last in a relationship and because of men lying and cheating and causing nothing but stress which drained a lot of energy, I was not trying to get too close to any man. And just as I let my guards down, this is what happens to me.
I was ready to hunt down any man that has ever did any woman wrong and do the same to them as they did to a woman or worse. I was willing to kill. My hurt and anger and all the rage built inside of me was ready to be set free. My mind was made up. I got tired of lying in bed feeling sorry for myself. So I picked myself up and went to shower, brush my teeth and do my hair and put on my best clothes. I had to find Charlie.
****************************************
****************************************
***************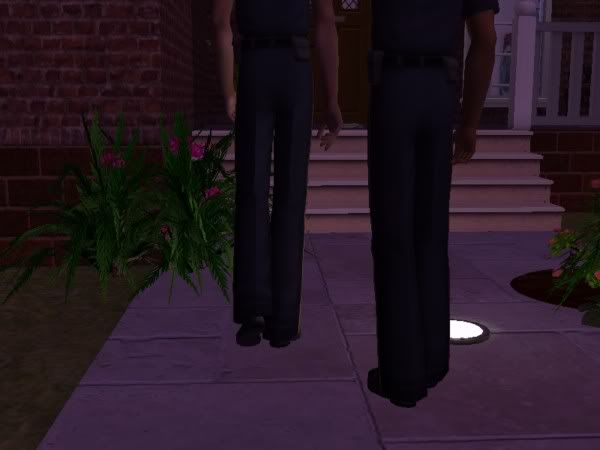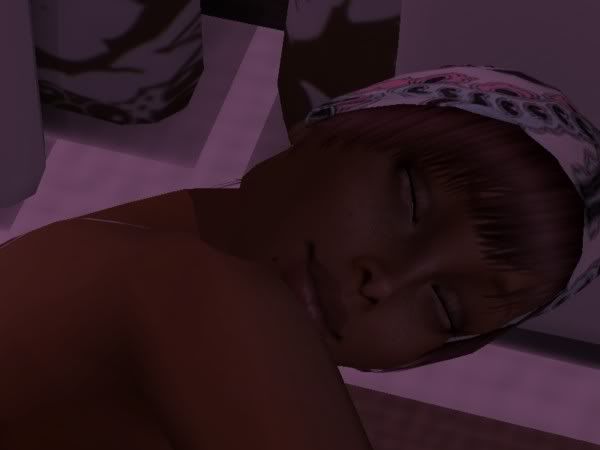 April 4, 1995
I was sleeping good. Had just rolled over with slob draining from my mouth and sleep in my eyes. Resting. Not wanting to get out of bed. Then there was a loud bang. Then another and another. Constantly. I jerked my head up glancing at my digital clock that sat on the nightstand next to my bed. It was only 6a.m and someone was banging at my door!
As bad as I didn't want to leave the comfort of my bed, the banging forced me out of bed because it was starting to make my head hurt. I stumbled to my feet as I tried to slip on my house shoes, but couldn't find the mate, I went to answer the door. I knew that I was looking a mess but I didn't care.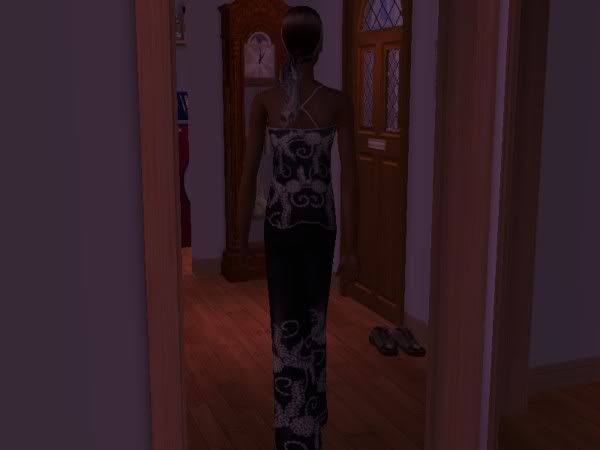 There was the banging again.
"Alright, Alright I'm coming", I said while dragging my voice indicating that I was still indeed sleepy. I took the chain off my door and unlocked the bolt and yanked it open with force and anger, just wide enough to peek my head out of the door. To my surprise, It was the police banging and knocking at my door. What the hell could they have possibly wanted? Beats me.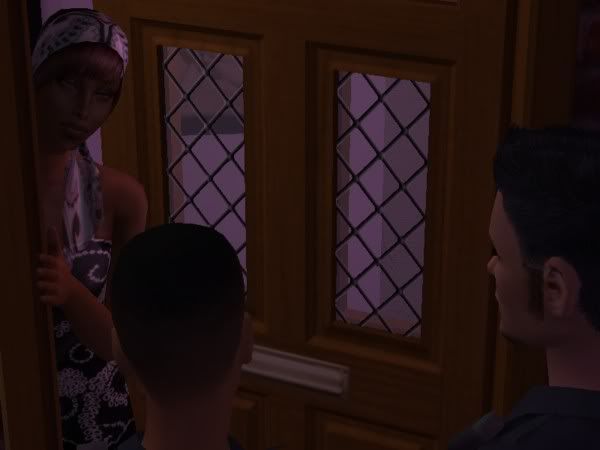 "Hi Ms. Oakson", one of the officers says. He was a short guy. Reminded me a lot of my uncle Bernie.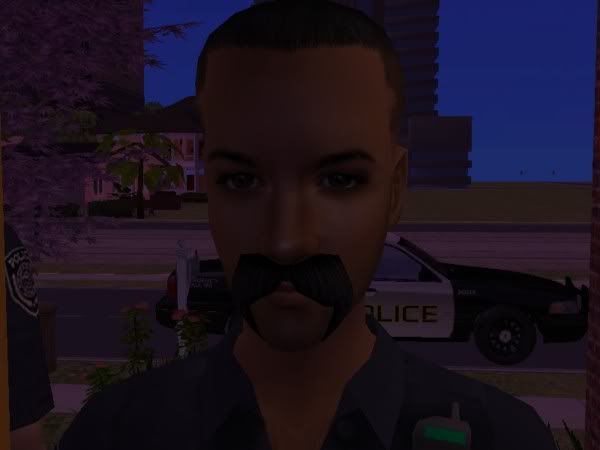 Take away the 1950's mustache and that was uncle Bernie for sure. I said nothing when he spoke to me-In which he wasn't really speaking to me but just clarifying I was the name he just mentioned.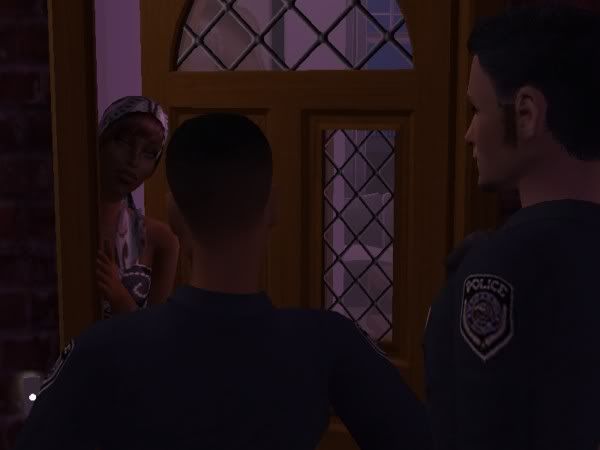 "…I'm officer Selznick and this is my partner, Officer Bronze…Is it O.K if we come inside for a minute?".
I said nothing but took a step back from my door and offered them inside with a flag of my hand. They stepped inside and I rolled my eye's to the ceiling as I closed my door.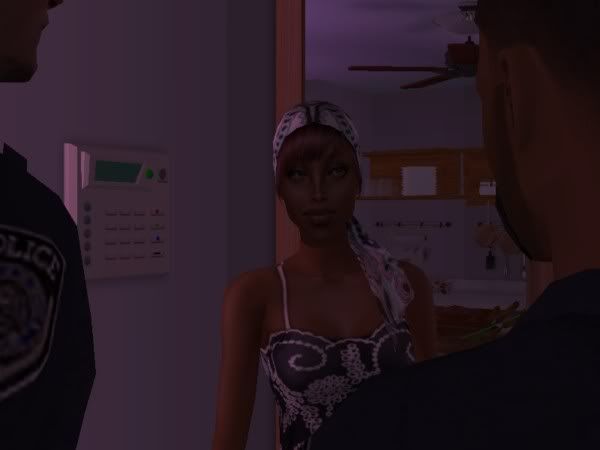 "How can I help you guys this early morning". I made sure to emphasize early as I'd rather be in bed instead of staring them in the face right now.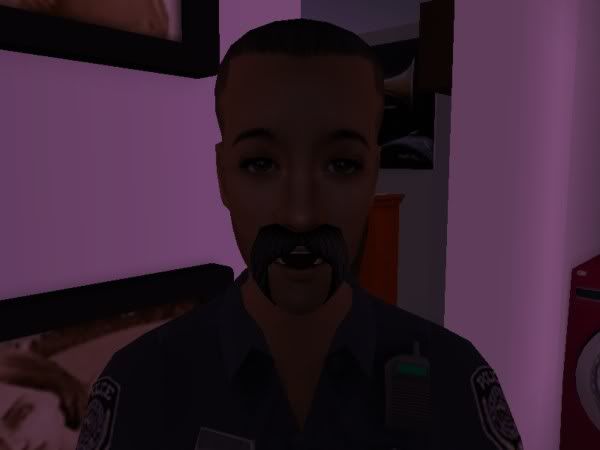 "We were wondering if you knew someone by the name of Jeffrey Galsin?".
Galsin? What a weird name to have, "No", I said, "But I do know someone by the name of Jeffrey Wright. Why?".
"Right, Jeffrey Wright. Galsin is another name he went by through marriage from his mother. What was your relationship with, Jeffrey?", The short cop asked. "We were just good friends… Why?" I was not in the mood for this shit. "Have you seen him?", Officer Selznick continued.
What in the world is this,
Have I seen him??
"Is he missing?", I asked worried. Or was I worried?
"As a matter of fact he is. His mother said that she hasn't seen him for a week now and she was starting to worry about him. Have you talked to her?".
"No. I hardly know her. I've only met her once since meeting Jeffrey. Why would you come here?".
"His mother said that he may be here. Is he?".
[i]Well if he was he'd be standing here right! I had to calm down and tell them what they wanted to hear.[/i]
"No…no he's not here. I seen him the day before yesterday though. He didn't mention anything about going on vacation or anything. So I wouldn't be much of help to you fella's this morning. So", I said as I ran my fingers through my hair, "If you could excuse me I have a very long day ahead of me and need to get all the sleep I can get. But if I hear anything……", I was cut off by the tall cop.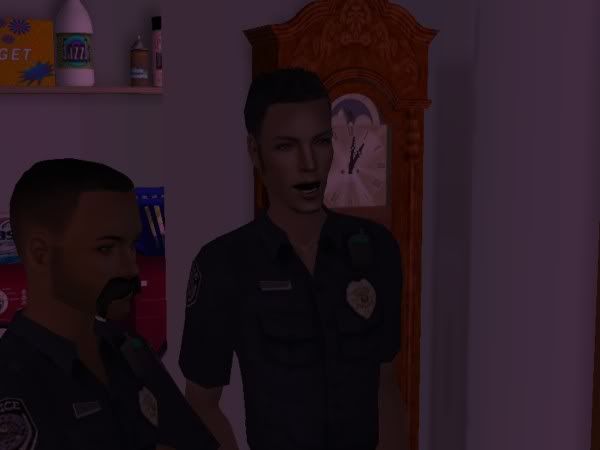 "Here", he reaches into his pocket and hands me a card, "If you hear from him, please, give us a call". I looked at the card with a frown on my face. But to not seem guilty of anything, I took the card from the officers hand.
"If you hear from him," the tall cop continued, "Please tell him to call his mother because she is worried sick about him". I nodded my head in agreement. All I wanted to do was get back to my bed.
"Sorry to have bothered you", The short cop says with a tilt of his head as they exited my house. I took a deep breath after locking my door and went back to bed. I had less than three hours to be to work.
To Be Continued...